17 Apr 2021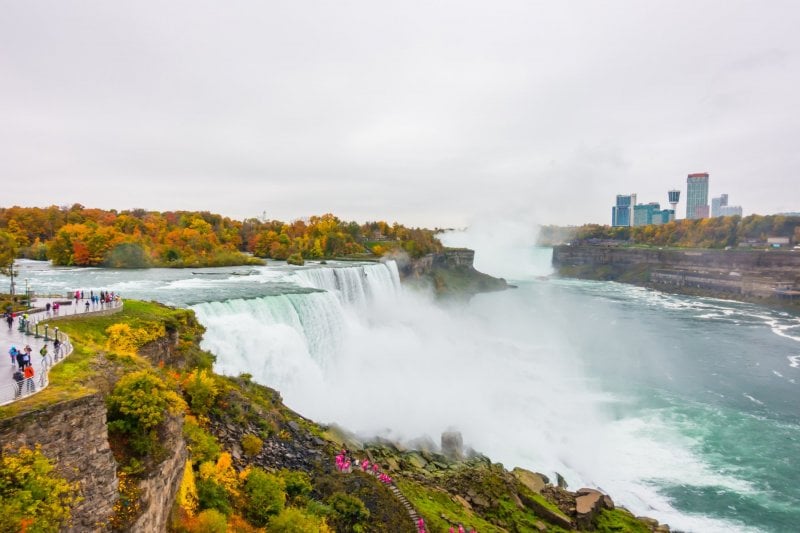 Toronto, a major Canadian city and home to celebrities like Drake and Shawn Mendes, is often confused as the capital city of Canada by the rest of the world. Toronto is the largest financial hub in Canada and on any given day, a lot is happening in the hip city for people of all age groups and backgrounds. This truly cosmopolitan city is full of unusually exciting ways to catch a thrill. However, there are also options for those who would prefer to sit inside and avoid any crowds, click here to find out more. Below is a compilation of the fun things you can do in Toronto.
1) CN Tower
Right in the downtown district, the tallest tower in Canada offers stunning views of the cityscape. What better time to go there than during sunset and see the entire city dipped in shades of gold and amber! Once you are on the top of the tower there's a glass floor-walk that will meet your adventure expectations. The EdgeWalk is one of the most thrilling signature experiences you would ever have, where you get to do a full-circle hands-free walk of the tower's pod.
2) Coffee and Food
Toronto is home to some of the finest cafés and restaurants like Balzac's, Rooster Coffee, and Figure's restaurant. Balzac Coffee has several locations and a fine ambiance which is also the reason why it has been a popular filming location for many films and TV series. There are also a lot of Asian options and dessert shops like Uncle Tetsu's and Indian restaurants. Definitely something for every taste bud. If looking for something casual, then there's the very Canadian Tim Horton's almost on every corner.
3) Niagara Falls
One of the advantages of staying in Toronto is its location and its proximity to various places. You can easily embark upon a day trip from Toronto to the world-famous Niagara Falls by one of the many tour operators. You can also rent a car and drive by yourself which would take only about 130 minutes to the beautiful town of Niagara-on-the-Lake. Once you're there, you can park your vehicle and take a stroll along the promenade to view the Falls.
4) Distillery District
The Distillery District is one of the most famous landmarks in Toronto. Located in the east of downtown, it's a pedestrian-only district. It's a prominent site of Victorian-era industrial architecture with brick-lined streets and consisting of heritage buildings. It also hosts the Toronto Christmas Market which is very famous for its Santa House and Ferris wheel.
5) St.Lawrence Market
This massive indoor food market is one of the oldest landmarks of Toronto. Around 200 vendors are selling just about anything when it comes to international food. Whether you are looking for ready-to-go meals or need ingredients to cook from scratch, this market has a myriad of options to choose from. This is a major tourist haunt especially if you are a foodie.

Being a major metropolitan and multicultural city, Toronto has a lot more to offer for lovers of both indoor and outdoor entertainment.